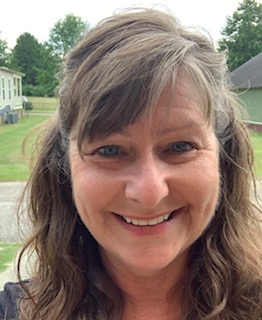 I graduated Cum Laude for Troy State University in 1985 with a BA in English/French Education. I graduated with honors in 2018 with an MA in Library Education Media.
Before assuming the position of librarian at Goshen High School, I taught English at the middle and high school levels for four years. Before joining the Goshen Family, I taught English and Reading at Pike Liberal Arts School in Troy for 8 years. Before that I worked in the banking industry for many years and in many different positions, including branch manager.
I have three children-Anna, Sara, and Jeffrey. Anna graduated from Auburn University with a degree in Supply Chain Management. She currently works in her field of study with B & B Beverage Management, and she is married to Dr. Douglas Hawkins, a veterinarian in Troy. Sara graduated in May 2018 from Samford University in nursing, and she is currently employed with Children's Hospital in Birmingham in the NICU. Jeffrey graduated from Auburn University Supply Chain Management and Finance. He is employed in his field with Lockheed Martin in Dallas,Texas.